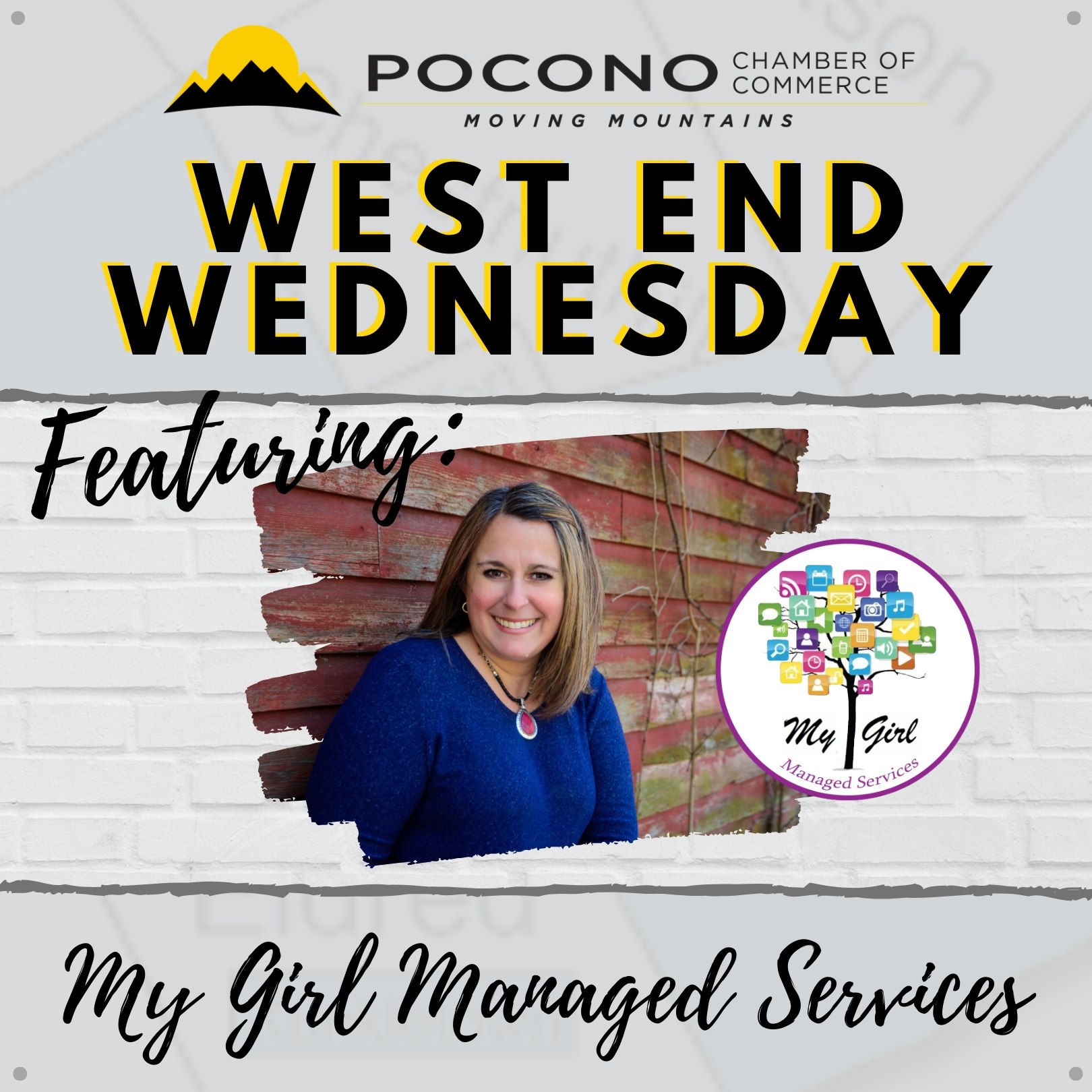 Over the next few weeks the Pocono Chamber will be highlighting some of our Chamber Members from the West End! Businesses will be asked a few questions and we will share their responses with YOU. If you are a business in the West End and would like to be featured please contact Mike Moreno at [email protected] for more information!
>>>
Today's Pocono Chamber #WestEndWednesday Spotlight Business is My Girl Managed Services…
Owner Jennifer Narkavich, Marketing Consultant is an ambassador of the Pocono Chamber and sits as Co-Chair of the Digital Strategies Committees, she is always a smiling face at our Chamber events, and you may have even heard her speak at a Coffee & Commerce or a Women in Business Luncheon.
My Girl Managed Service is a Free Market Analysis and business digital footprint scan. They provide an array of services that can help your business grow its digital presence. As a local business owner herself, Jennifer cares about YOUR business and knows what it takes to help business owners grow their business and take it to the next level! She is a proud West End Business Owner and enjoys helping other local businesses grow and succeed.
A message that she would like to pass on to all Current and Prospective Chamber Members is "We will not be stopped!"
Jennifer would like to give a shot out to a few of her West End Clients, Dunkleberger's Sports Outfitter and Affordable Comfort Contracting, Inc!
You can find My Girl Managed Services on Facebook (My Girl Managed Service) or on Instagram (@jnarkavichmgms).
You can also check out the hashtags #MyGirlMS or #MyGirlManagedServices to see all the awesome things they are doing! #poconochamber